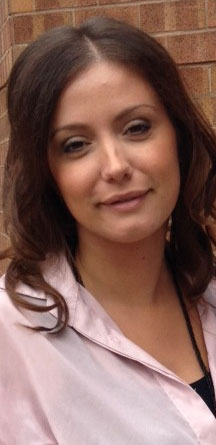 After attending the University of Western Ontario Megan went on to pursue a career in the corporate world. It was there that she made her first investment in real estate, purchasing a home in Guelph.

A little innovation and renovation transformed the three bedroom family home into a 5 bedroom rental property that caters to students from the University. She quickly realized that real estate and property management were her passions.

It is a simple notion that she goes by, "Not everyone is in a position to invest in land; this forces them to invest in a landlord!" Since then, Megan went on to become a licensed real estate representative and is a member of the Toronto real estate board.

She has also affiliated herself with the real estate board of Guelph. Megan is strong in her belief that a real estate agent is much more then someone who puts a sign on your lawn and drives you to view homes. She is a consultant, a listener, a doer, a market specialist, a communicator, a negotiator, a result-driven personality and most importantly, someone who can make your dreams a reality, your visions tangible and your goals within reach.

Her tenacious approach to both buying and selling, coupled with her positive attitude, make Megan someone you would want to deal with when it comes to buying or selling your home in Mississauga, Toronto and the GTA.