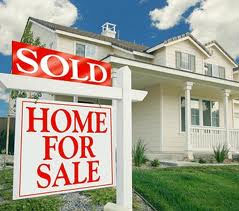 If you are first time home buyer, a second time buyer, or seasoned investor, we will work hard to help you find a home that will satisfy your needs in every which way. Purchasing a home is often the biggest financial decision you will make in your life.

Undertstanding the importance of this decision, we strive to protect and educate homebuyers through the entire buying process. We promise to exceed your expectations and make this experience an enjoyable one. After all, this is an exciting step in anyone's life.

There are countless reasons to trust us when purchasing a home. The first step in our buying process is always having an initial buyer consultation where your needs are discussed and financial goals are set. The next step is to receive the most up-to-date market information on homes based on your needs. Now, we get to the exciting part where we view properties that meet your needs until we find you your dream home.
A mortgage pre-approval is arguably the most important step in the initial home buying process. In order to get the process started, we can align you with professional that will offer you competitive rates and we will assist you with answering questions pertaining to mortgage payments, property taxes and assisting with your overall budget.
When planning to purchase a home it is important that you have a budget in place, and determine what you can afford then go out and look to find the home that is right for you, including your budget, location, style etc. This is how when will be able to assist you when planning to buy a home, be it your first home, a second home or an investment.